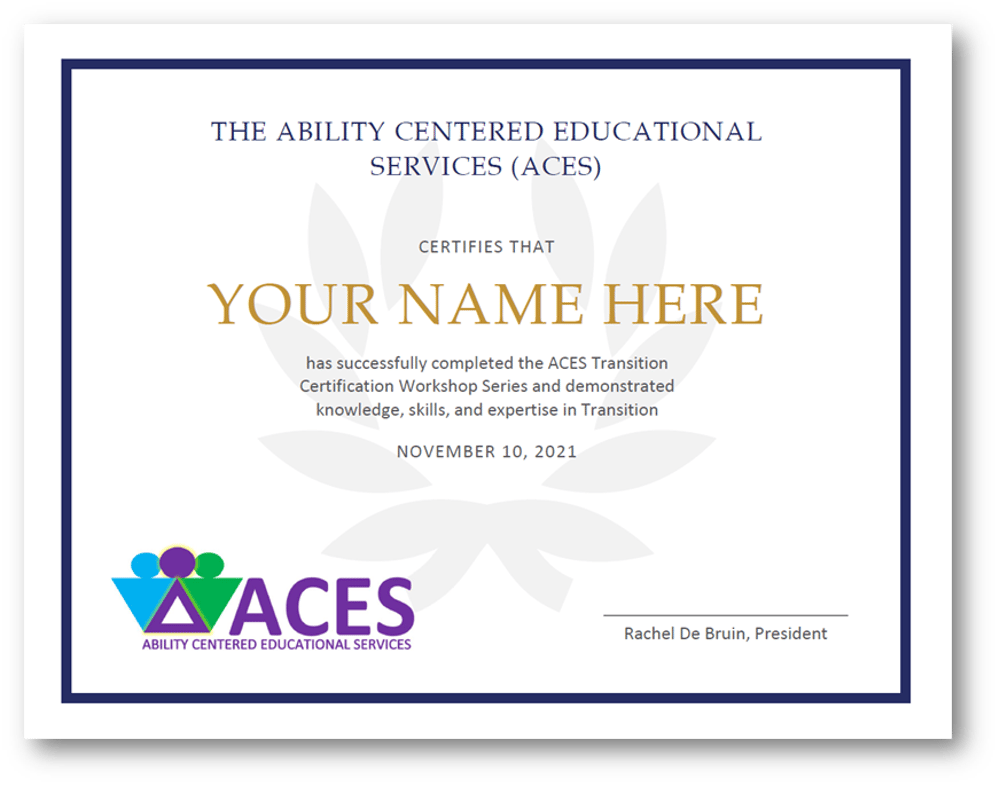 Asynchronous
Case Study Opportunity
Participants who attend all three of the Spring Transition Workshops are eligible to participate in an asynchronous case study assignment to demonstrate their learning, get feedback on their work, and earn the ACES Transition Certification. The case study will involve analyzing a student's transition assessments and IEP records and then developing a Transition Report that includes a summary of the assessment results along with recommendations for post-secondary goals, annual transition goals, and transition services.

THERE'S MORE! The Teacher's College of San Joaquin (TCSJ) has partnered with ACES to provide recipients of the ACES's Transition Certification with a college credit/unit and a college transcript record of the "Transition Certification." An additional $75 payable to the TCSJ applies if the college credit/unit is desired. Upon successful completion of the Case Study, ACES will email the recipient the Transition Certificate and directions on how to submit the Certificate to TCSJ for the college unit.


WHEN: Asynchronous. Immediately following the last workshop on April 1st, registrants will be emailed the assignment directions. Participants have 8 weeks from the last workshop to submit the assignment.

COST: $100 payable to ACES. (Additional $75 payable to TCSJ if the college credit is desired)

REGISTRATION: Register for this opportunity using one of the two options below. Registration closes April 8th.